"That moment as a parent when you realize that your child has left the room and you have just been watching Sesame Street for the last 15 minutes" — Amy
The quickest way for a parent to get a child's attention is to sit down and look comfortable – Lane
Silence is golden unless you have kids, then silence is just suspicious – Allen
Dance like only your kid is watching, cook like no one will scream they hate it and sneeze like you won't pee your pants – Shrie
Early parenthood is just an experiment to see how long a human can survive on so little sleep – Josh
It's not what you do for your children but what you have taught them to do for themselves, that will make them successful human beings – Ann Landers
Accessible from anywhere with Internet access!
Book and keep track of 

appointments
Receive 

educational materials
View and pay 

billing statements
Access and view 

lab results
Send and receive messages

 from staff
Update 

demographic information
Request 

prescription refills
View and request 

referrals
CHADIS delivers questionnaires to parents and teens and collects the answers from those questionnaires, making them available to health care providers. CHADIS was founded by experienced pediatricians with the goal of providing better care and support to kids and families.
Benefits of CHADIS for Families
Early diagnosis and treatment of health, developmental and behavioral issues in children and adolescents is important to having the best outcomes for families. Getting the right diagnosis and management plan mostly depends on getting accurate information from patients and parents. CHADIS questionnaires put families and clinicians in a better position to share in the decision-making. The goal is evidence-based shared decisions.
Tell the provider about any goals for the visit.
Share problems or concerns and ask questions.
Track a child's development.
Identify health and safety risks.
Connect providers, families, and teachers so that everyone can provide information and updates about how a child is doing.
Teenagers should provide information to their doctor independently of their parents and also have private time with their doctor.
CHADIS provides a confidential way for Teens to communicate directly with their provider.
Teens do not see Parent answers, and Parents do not see Teen answers.
 We are SO excited to announce that our practice electronic medical record is now integrated with a easy to use app called Healow Kids. 
Download app to your smart phone or tablet at

 

itunes

 

or 

google play store

. 

Use you patient portal username and password to login along with our 

practice code: CJFIBA

. Set your easy to remember 4 digit code – no more remembering usernames and passwords AND add ALL YOUR CHILDREN to the same account – AMAZING!

Click the face icon in the top left corner and add all of your children <13yr to the app using the same 4 digit pin code. If your children are >13yr you can download a partner app called Healow.

Use the app for lots of useful information 




view growth charts

review immunizations and see what's next

keep track of appointments

view Visit Summaries after each visit

access info about feeding and nutrition

track developmental milestones

infant feeding and diapering tracker

journal about your child

dosing guide for Tylenol and Motrin
potty trainer tool
toothbrush, screen time & sun timers
General Child Health, Wellness & Illness Information
Written by respected pediatric experts
General health and well-being information from the Mayo Clinic
Information from the publishers of the popular book series "What to Expect"
Information for parents from Nemours Children's Clinic
National resource center on ADHD 
Children and adults with ADHD (CHADD)
Information for parents from the American Academy of Pediatrics
Adolescent and Teen General Health
Respected site with extensive information on autism, related treatments and support
Information from the Center for Autism and Related Disorders (CARD)
Ohio center for Autism and low incidence
Information from Keystone Behavioral Pediatrics located in Jacksonville, FL
Nemours Children's Clinic
National professional organization on allergy, asthma and diseases of the immune system
General information on food allergy, diagnosis and treatments
National professional organization on allergy, asthma and diseases of the immune system
Outstanding web site with complete and reliable asthma information
CDC Breastfeeding Recommendations
www.cdc.gov/breastfeeding/recommendations/index.htmragraph
La Leche League
http://www.lalecheleague.org/nb.html
American Cancer Society
Lance Armstrong Foundation
Leukemia & Lymphoma Society
National Cancer Institute
National Marrow Donor Program/ Be the Match
Children with Special Health Care Needs
Information on immunizations supplied by reliable national professional medical organizations
Centers for Disease Control and Prevention
Information about childhood immunizations
Reliable mental health information from the American Academy of Child & Adolescent Psychiatry
Mental health information from NIH 
For preschoolers
For kids
Child nutrition
Centers for Disease Control Division of Nutrition, Physical activity and Obesity
Obesity in children
Raising Fit Kids
http://www.webmd.com/parenting/raising-fit-kids/weight/weight-loss-recommendations?page=2
National Sleep Foundation
American Academy of Sleep Medicine
Solutions for parenting concerns
Dr. Reddy also operates Tiny Travels, a travel medicine clinic dedicated to safe travel for the entire family. Please call 844-Our-Trip or Rainbow Pediatric Center at 904-223-9100 for more information. You can also email us at info@tinytravelsjax.com.
The Centers for Disease Control and Prevention has a wonderful description of how to prepare for medical needs while traveling in every part of the world.
If you are a new patient to our practice, please pre-register before you call our office to schedule your child's first visit. You can go to our patient portal then click registration. You also have the option of printing out our new patient paperwork to fill out ahead of time and reduce your wait time. Please remember to bring your insurance card and a photo ID. If you have any record of your child's immunizations, please bring those to your first visit as well. If you do not have a current immunization record at the time of your child's 1st well child exam with us then it will delay us in completing your child's Florida Immunization Form needed to enroll in Florida schools. If you do not have any records, please come prepared to fill out a release with all past physicians phone numbers and addresses.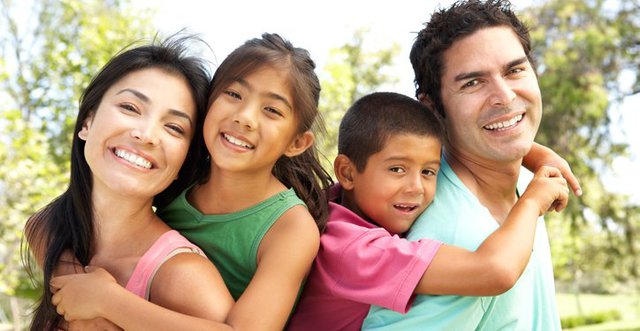 When to Call the Office During Regular Office Hours
The providers at Rainbow Pediatrics are committed to your child's health. If you have concerns or questions about your child's health, we welcome your telephone calls. We have two Registered Nurses available to discuss medical or parenting concerns during our normal office hours. For routine calls about appointments, referrals, billing, results, medication refills and general questions please call during office hours 8a-5p.
When to Call 911
If you are ever afraid that your child may have a life-threatening emergency, Call 911 immediately. Some examples of 911 symptoms include if your child is not breathing or having a hard time breathing, is unconscious, is bleeding severely, or having a seizure.
When to Call Poison Control
If your child may have eaten or drunk something poisonous or hazardous, DO NOT HESITATE – call the poison control hotline immediately at 1-800-222-1222.
When to Call After Hours
If you believe your child has an emergency or urgent concern that cannot wait until the office is open, call us immediately. Some examples of symptoms to prompt after hours calls include:
Fever not responding to meds
Fever >100.4 in infant <8wks
Trouble breathing
Severe pain
Head or neck injury
Stiff neck
Prolonged crying
Change in behavior
Not using an arm or leg
Eye injury
This is not a complete list. You know your child best. If you are worried that your child has any problem that cannot wait until the office is open – call us.
What the Provider Needs to Know When You Call
Our phone number is 904.223.9100. Please have the following information available BEFORE your call the on call
Child's name
Date of birth
Approximate weight
Temperature if child has a fever
Pharmacy name & phone number