Board Certified Psychiatric Mental Health Nurse Practitioner
Dr. Elizabeth Winings is ANCC Board Certified as a Family Mental Health-Psychiatric Nurse Practitioner with advanced training in nutrition and wellness focused interventions. She enjoys working with children, adolescents, and families addressing mental health needs and wellness goals for individuals and the entire family. Her clients receive psychotherapy in conjunction with psychopharmacology (if indicated) and wellness focused interventions.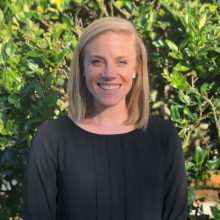 With advanced training in plant-based nutrition, Dr. Winings specializes in the relationship between diet, lifestyle, & mental health. During sessions with children & families, Dr. Winings practices with the understanding that achieving optimal health is multi-factorial, composed of physical, mental, and emotional experiences.
Are you currently looking to enhance your communication as a family? There does not have to be an identified problem to start in therapy. From traditional psychiatric care to tailored wellness interventions, Dr. Winings is happy to discuss the possibility of working together to reach your goals.