To partner with parents, caregivers, and educators to raise kids into healthy, self-reliant, emotionally stable, and empathetic young adults.
Online Appointment Scheduling
Asthma certified educators (1)
Facebook
Independent. Physician Owned. Family Focused.
We are a good blend of conservative and alternative pediatric medicine.
Read more about who we are
Evidence-Based Practice
Our office is uniquely designed to be child friendly while keeping infection control in mind.
Read more about our practice
Thank you for choosing Rainbow Pediatric Center
to serve the needs of the most precious members of your family.
We do not take this responsibility lightly and are committed
to maintain a practice where families receive expert care
with heart in an office that is unhurried, clean and child friendly.
Rainbow Pediatrics has been awarded recognition by the
National Committee for Quality Assurance (NCQA)
Patient-Centered Medical Home Program. We are pleased to announce that we are recognized as Level 3, which is the highest level. This is a voluntary program that is designed to recognize clinicians who have met standards demonstrating delivery of high quality care to patients.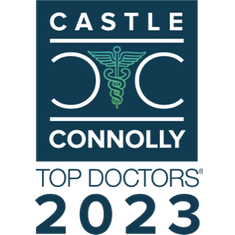 Prasanthi Reddy's practice has been recognized as one of the top Pediatrics practices of 2023 by
Castle Connolly
. Only 7% of all doctors are nominated by their peers to become Castle Connolly Top Doctors. For over 30 years, Castle Connolly has been the most trusted source for patients seeking best-in-class healthcare providers.