Priscilla Davis 
Board Certified Pediatric Nurse Practitioner
Where did you attend college? 

Undergrad

:

Saint Anthony's College of Nursing
Graduate: Purdue University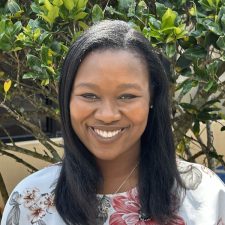 Why did you choose to work at Rainbow Pediatric Center? Love the environment, the people, my kids go here <3
What do you enjoy about working with kids? Kids are so resilient and Cute <3 most of the time
What is your area of expertise? NICU/ Peds/ Mother Baby/Women Health/ Military Medicine
What do you enjoy doing when you are not at Rainbow Pediatrics? Being with my Family/ friends.
If you only had 3 words to describe yourself what would they be? Chill, Fun, and a bit Extra
Tell me about your family? We have two girls 6 months Hannah and almost 2 yrs Diana super cute and fun.
One interesting fact about yourself? I was born in the Ivory Coast.